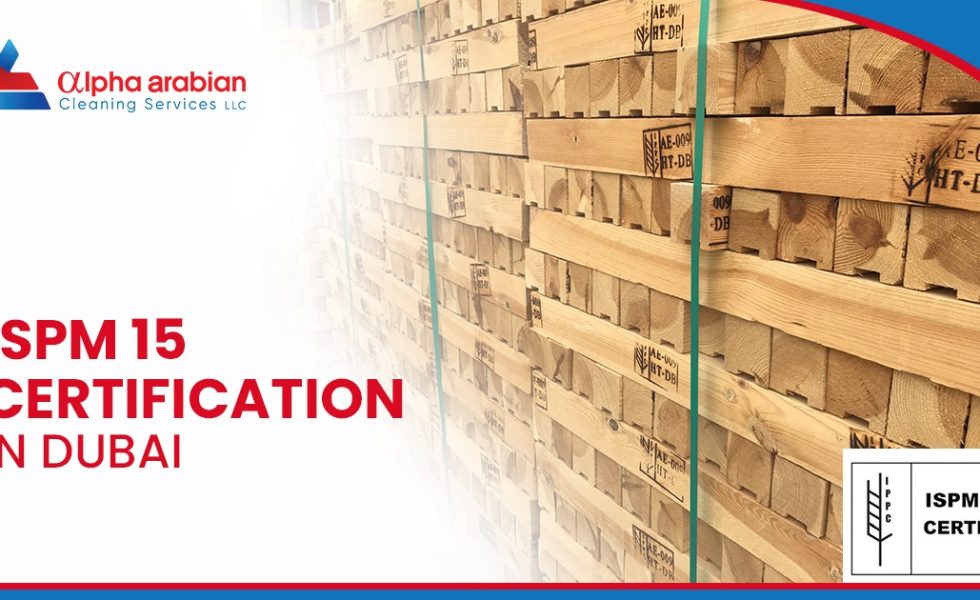 ispm certification
How to get ISPM 15 Certification in Dubai
Process of ISPM Certification in UAE
For getting the ISPM 15 certification, wood must be heat treated and fumigated under the standards, it should heat treated to 56 degree Celsius to the core for half an hour or  It can be fumigated with methyl bromide.
Definition of ISPM
International standard for phytosanitary measures (ISPM) making the application of phytosanitary measures in international trade and developed through a drafting and consultation process by parties of international plant protection Convention (IPPC). Most of the world Trade organisation(WTO) members are encouraged to establish national measures consistent with the ISPM made by IPPC
ISPM 15 is the international standard for regulating the movement of timber packaging and dunnage through international trade and aiming to protect the infestation of timber pest.
How long is ISPM 15 accreditation valid and treatment effective for?
ISMP 15 marked solid timber packaging make sure that no alteration made to the packaging. ISPM 15 treatments only killing the present at the time of treatment and it is not providing permanent protection against pest
What kind of wood packaging materials are used for ISPM15 standards?
Both softwood and hardwoods materials affected by the regulation including dunnage,pellets,crates,reels,drums and load boards.The regulation is not able to apply to wood packing material made from wood that is processed with free of pest such as plywood, oriented strand board,particle board which has been created using glue,pressure,heat etc.
International standard for phytosanitary maintained by the international Plant protection convention that need to treat the wood material with thickness more than 6mm when used to ship the products between the countries. Its main aim to prevent the international transmission of diseases and pest that affect plant or ecosystem. Wood which is originating from living or dead trees are infested with pests.Wood packing material made up of raw wood not undergoing process or treatment to kill the pests.
RESY European union and IPPC and many other organizations and countries related to wood and wooden products crossing the border. These regulations include wooden shipping components and pallets.
AE – indicates a two letter country code.
054 – indicates treatment provider's license number. The number of letters or digits may vary according to each country.
HT – indicates that Heat Treatment has taken place.
Most of the Company using Heat Treatment for Wood Packaging material(WPM).Why?
Only Two reason for Heat Treatments
1.Methyle bromide is used out due to its toxicity and making issues to ozone level depletion
2.The Chemical creates potential legal liability for shipper and us.The manufacture and the employees and all human who come in contact during shipping loading and uploading process.Heat treatment is comparatively effective and safe and have no legal implications. Shipment will not get any delay in port due to ISPM concerns.
ISPM applicable for both softwood and hardwood which is used for raw material,wood packing material.This is not applicable for manufactured wood products such as particle board,chipboard,oriented strand wood,presswood plywood,veneer,high density fibre boards and medium density fiber or the products created using the combination of heat and pressure