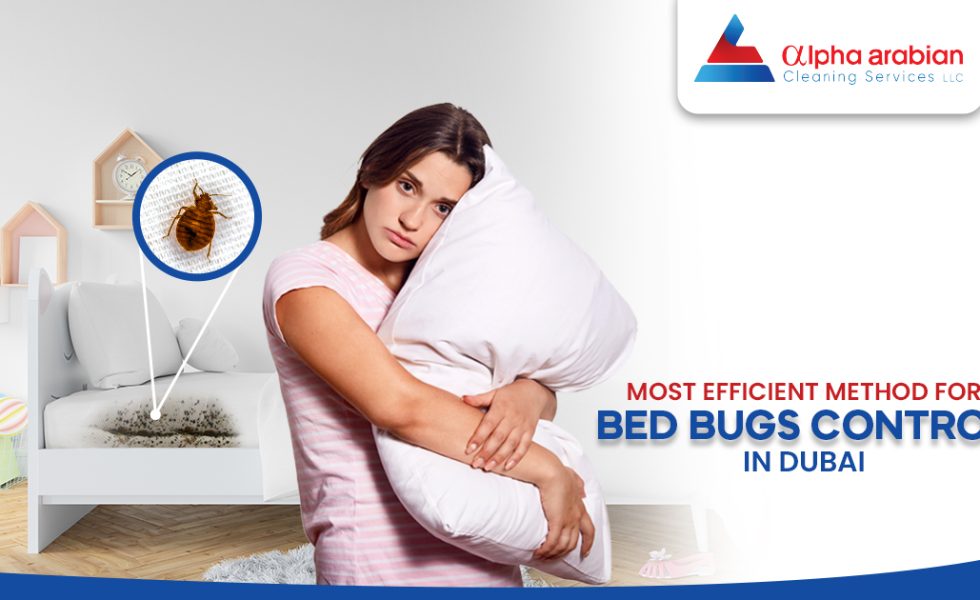 Bedbug Control
Most efficient method for Bedbug Control in Dubai
If you are facing a problem with bed bug infestation, it is essential to follow the most prevalent procedure for control and eradication.Our Pest control services offers Bedbug control in Dubai which eliminates bedbugs successfully by following a systematic approach. Alpha Arabian adopt specific considerations, such as identifying sleeping areas, targeting all possible harborages, and addressing neighboring premises.
Let's find out the essential steps involved in bedbug control in Dubai.
Bed bugs can be a nuisance, but with the right approach, you can reclaim your home and enjoy pest-free living.
Assess the Situation
Before beginning the treatment, carefully identify where people are resting within the infested property. This includes bedrooms, guest rooms, and other areas. Additionally, inspect all possible harborages, such as cracks, crevices, furniture, and upholstery. Remember to consider neighboring premises in flats above and beneath the affected property, as they could serve as potential sources of infestation.
Minimize Disturbance
When starting the treatment, it is crucial to ensure that the sleeping areas are left because it is undisturbed by the householder. Advise them not to tidy up, move furniture, or change bedding, as this may cause the spread of bed bugs to other areas.
Selecting the Right Pesticides
Bedbugs are susceptible to most pest control agents. For heavy bug infestation, a pesticide with a good residual effect is crucial. Even though it may leave a noticeable deposit. WP formulations have the advantage of being less odorous and safer than ordinary formulations. Microencapsulated formulations are used by the Pest control services in Dubai because they provide an extended residual action and are particularly effective in places prone to reinfection.
Follow the step-by-step application procedure for the effective treatment of bedbug control in Dubai:
Spray a corner of the floors in the sleeping areas, targeting potential hiding spots.
Transfer the bedding to this corner, carefully inspecting it for any visible bugs. Spray any bugs you come across and advise the occupant to wash all bedding after the treatment. Avoid soaking the bedding.
Inspect the mattress thoroughly. Spray the seams, buttons, labels, and any tears. Do not soak the mattress again
Treat both sides of the bed frame, including the headboard and footboard, while keeping the bedding against the wall.
Inspect the bed thoroughly, spraying all joins and fittings to target any hidden bed bugs.
If possible, remove bead boards and spray both sides to eliminate any potential harborage areas.
Pull the bed away from the wall and spray the wall surfaces where bed bugs may be hiding.
Check inside and bedside furniture, removing ornaments, lamps, books, etc. After checking for evidence of harborage, spray the furniture.
Check the wardrobe and use an aerosol can of pyrethroids to flush out and kill any bugs inside.
When dealing with infested items such as TVs, radios, clocks, lights, and switches, turn them off and give a short spray of aerosol can of pyrethroids.
Follow the manufacturer's recommendations regarding baby bedding treatment.
Summing up
By following this effective procedure for bug infestation, you can eliminate these pests and ensure a peaceful, pest-free living environment. If the bug infestation is severe or persists despite your efforts, it is advisable to seek professional pest control services like Alpha Arabian Pest control services in Dubai. Don't let bed bugs disrupt your life any longer . Take action and regain control of your home today