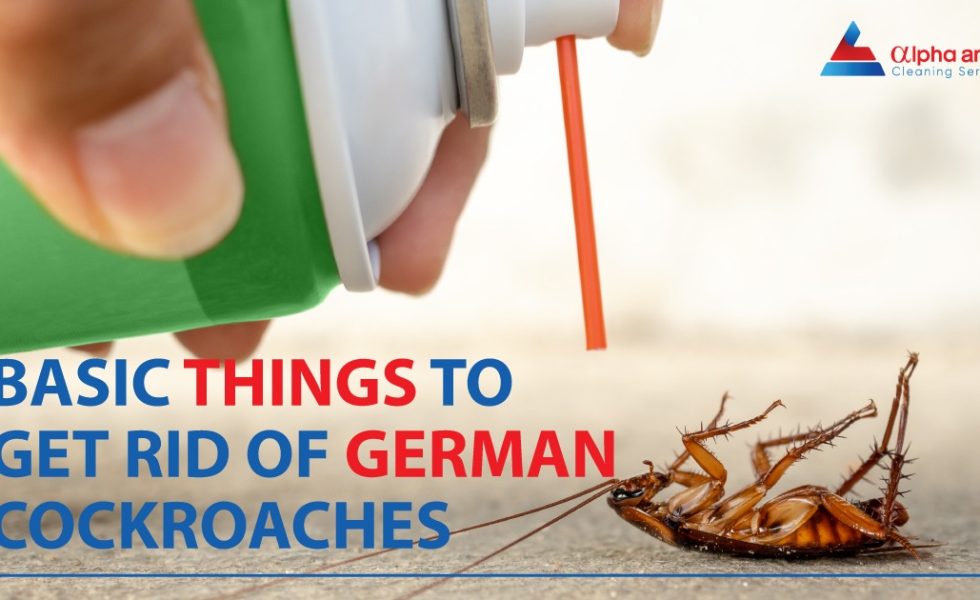 Cockroach Control
Things to Get Rid of German Cockroaches with Effective Cockroach Pest Control
Cockroaches, those small and pesky creatures that invade kitchens and pantries in Dubai, can become a nuisance. Among the various species of cockroaches, one that particularly plagues households in the region is the German Cockroach. In this article, we'll explore the reasons behind their name and how to get rid of German Cockroaches through cockroach pest control in Dubai.
Why the Name "German Cockroaches"?
The term "German Cockroaches" can be misleading. It stems from historical research conducted in Germany that led to the naming of these roaches. However, Germany has no unique association with these pests. What's more concerning is that once German Cockroaches find their way into your home, they can be incredibly challenging to eliminate due to their small size, allowing them to hide in nooks and crannies, including cabinets, cracks, and pipes.
Like most roaches, German Cockroaches prefer dark and moist environments where food is readily available. Cockroach Pest control experts in Dubai note that these roaches are highly adaptable and will feed on virtually any food source.They can survive without conventional food by feeding on little bugs, oil, soap, and other things, making them deadly foes in your fight for a pest-free house.
Effective Cockroach Pest Control Methods in Dubai:
Use Traps: Given their abundance and small size, deploying roach traps is the initial step. Place these traps strategically near their hiding spots. Roaches will drawn to it and consume the toxic bait, reducing their population.
Close Entry Points: Identify and seal all potential entry points like cracks, holes, and crevices. Maintaining a hygienic environment and proper waste disposal is crucial to deter these pests. Ensure that food particles do not accumulate in hidden areas like under fridges, washing machines, ovens, and cooking range areas in your Dubai flat.
Spray Treatment: Using pesticide sprays from reputable pest control companies such as Alpha Arabian Pest Control Company in Dubai is another method of combating German Cockroaches. Prioritize safety by following usage guidelines and avoid applying sprays on items used by children or near pets. After treatment, it's advisable to vacate the treated area for several hours.
Cockroach Gel: Consider professional gel bait treatments offered by companies like Alpha Arabian Pest Control Company in Dubai. German Cockroaches are attracted to the gel bait, and their consumption results in their swift elimination. This method is highly effective in eradicating infestations.
Pest Control Service: When dealing with persistent infestations, it's wise to enlist the assistance of a professional pest control company, like Alpha Arabian Pest Control Company. These experts possess the knowledge, experience, and specialized tools to address even the most severe cockroach issues. Their expertise ensures a long-term solution for a pest-free living space.
German Cockroaches can pose a significant challenge for residents in Dubai. A combination of preventive measures and targeted interventions for Cockroach Pest Control is essential. By utilizing traps, sealing entry points, spray treatments, and gel baits, and seeking professional assistance from Alpha Arabian pest control company, you can regain control of your kitchen and pantry and enjoy a cockroach-free living environment. With the right strategies and expert guidance, you can eliminate these persistent intruders permanently.